Shocking news has reached us in the past few weeks. There was a fire in high school, which is now attended by four of the Jiamini children. Our research on this topic shocked us even further.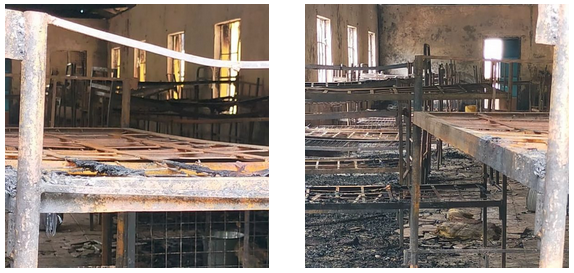 So far, the only suspicion is the dissatisfaction with the government's stricter approach to fraud in the exams. However, according to several articles, 150 students and 10 teachers have already been arrested. The fact is that the polluters have started fires in more than a hundred high schools in the past three months. Most of the bedrooms are affected, as is the case in Dennis, Andrew, Keffa and James' school. It is also reported that no person has been harmed anywhere so far.
But the property damage remains. Jiamini had to buy some of the damaged items, such as school uniforms and books. Now the school is demanding a one-time payment from each individual student so that they can continue to attend classes.
There have been some complaints about this and the outcome is still open. Currently, Jiamini has not had to make any payment and Dennis, James, Keffa and Andrew continue to attend classes.